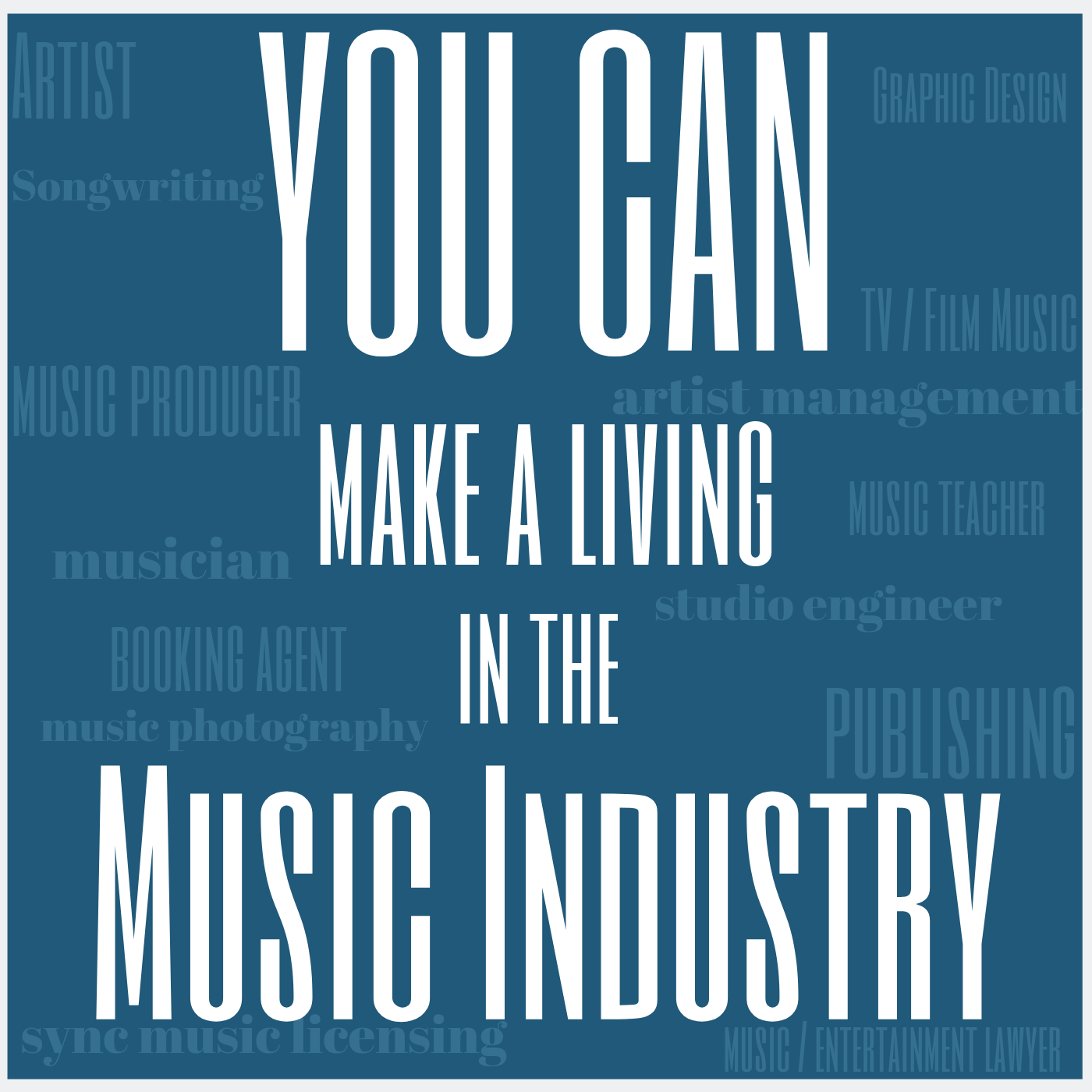 Did you know that YOU CAN make a living in the music industry? Celebrities, working class musicians and people just like you who work behind the scenes in all areas of the music business will share their stories, encourage you and give you tools and how-to examples of the ways YOU CAN make a living doing what you love in the music industry.
Episodes
Monday Oct 17, 2022
Monday Oct 17, 2022
This week I am kicking off season 4 talking with my hero, mentor and dear friend Steve Curtis Chapman. Steven is celebrating 35 years in the music industry this year and is celebrating by releasing a brand new album called "Still." He is the most awarded artist in Christian music history with 49 No. 1 singles, 59 GMA Dove Awards, multiple GRAMMYs and much more. He's also one of the most down-to-earth people you will ever meet. We are discussing our history together, both being from Paducah, KY and his dad Herb Chapman being our guitar teacher and the impact he's had on our lives, following where the music takes you in the songwriting process and struggling to put out new music and feeling relevant in today's culture and his new album "Still" being the result of that struggle.

Sponsors: Edenbrooke Productions - We offer consulting services and are offering listeners a 1-hour introductory special. To request more info on consulting services, email Marty at contact@johnmartinkeith.com. 

In this episode we discuss:
*SCC's autobiography "Between Heaven and the Real World."
*The impact that Herb Chapman had on Steven's career as a guitar teacher.
*Teaching his son's how to navigate into the music industry.
*Follow where the music takes you in the songwriting process.
*Deciding which songs will end up on an album.
*SCC's brand new album "STILL."
*Struggling to put out new music and feeling relevant in today's culture.
*Writing music from a new perspective.
*Bloom where you're planted.
*www.stevencurtischapman.com
BIO:
Steven Curtis Chapman has spent the last 35 years writing and performing genre-defining songs that shaped a generation. With a staggering 49 No. 1 singles in his catalog, he is the most awarded artist in Christian music history, winning 59 GMA Dove Awards, five GRAMMY Awards, an American Music Award, and selling more than eleven million albums with ten RIAA-Certified Gold or Platinum albums. In short, he is synonymous with contemporary Christian music. After so much success, some might think recording a new album would be second nature. But for Chapman, starting a new chapter wasn't so easy.
The ever-present inner critic whispering "can he do it again?" made him question whether making new music was the right move. He says, "It's a two-edged sword. At some point, you walk in with a bunch of new songs hoping people are ready to hear something new. The hard part is people don't always want that. They want to hear the hits." But he found he still had stories left to tell. "I finally gave myself permission to say, don't question if this is relevant or where it's gonna fit or will it work in the current landscape of Christian music. I had to silence the voices, sit down with my guitar, and write whatever was stirring in me, let it come out however it came out."
It's Chapman back to his glory days, recalling mega-hits like "The Great Adventure," "Dive," and "More To This Life," but don't mistake familiarity as a re-hash....Still is filled with entirely fresh, life-giving songs for the masses. His gift for writing tear-stained lyrics about serving a God he doesn't always understand but always, always trusts is on full display. Chapman holds nothing back, his full-voiced cries of praise echoing God's faithfulness in days gone by and trust in His mercy for the days ahead. "That's what I'm trying to do with this project," Chapman says, "remember where I've been and where I'm going." With lead track "Still," to "Don't Lose Heart," "I'm Alive," "Kindness," and "A Desperate Benediction (Peace On Earth)," Chapman's willingness to shine a light on his pain, struggles, and faith, but also his joy, redemption, and hope infuses Still with universal goodness.