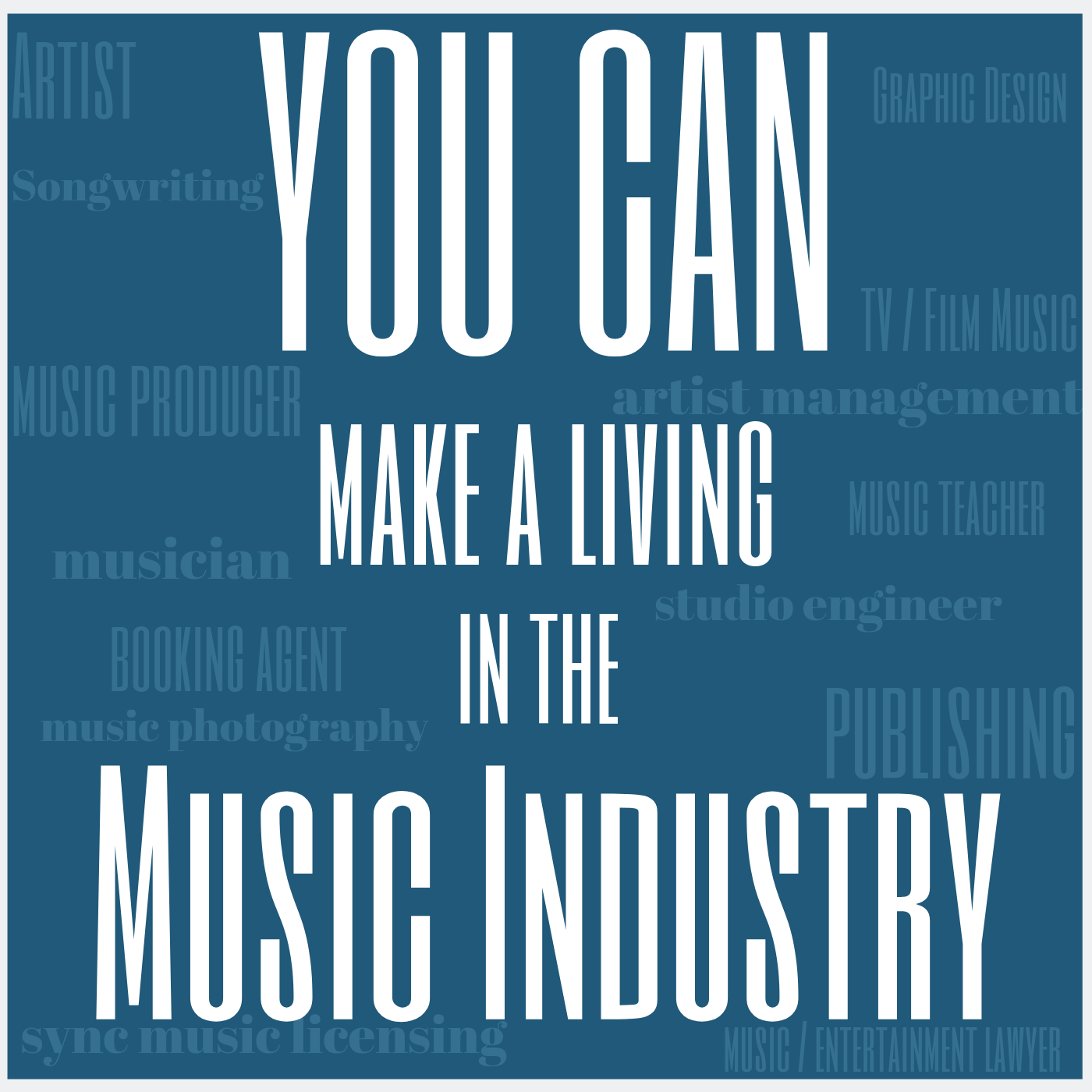 Did you know that YOU CAN make a living in the music industry? Celebrities, working class musicians and people just like you who work behind the scenes in all areas of the music business will share their stories, encourage you and give you tools and how-to examples of the ways YOU CAN make a living doing what you love in the music industry.
Episodes
Monday May 01, 2023
Monday May 01, 2023
This week I'm talking with Rehya Stevens. Rehya is a very successful indie pop artist who also makes a great living in the sync world. She's had placements on Lifetime, Peacock, Disney +, ABC, Hallmark and more, plus, multiple commercial ads. We are discussing filling a hole needed in the sync industry with Christmas music, how to reach out to outlets who review music and how to take the next best step when things don't work out the way you hope.

Sponsors: Edenbrooke Productions - We offer consulting services and are offering listeners a 1-hour introductory special. To request more info on consulting services, email Marty at contact@johnmartinkeith.com. 

In this episode we discuss:
*Making Christmas music for sync.
*Learn what you need to learn, then throw it away.
*Find a way to marry your artist self with your crafting self.
*Keep making music you believe in.
*Being a priority on someones list.
*How to be your own PR agent as an artist.
*Bloom where you are planted.
*https://www.submithub.com/
*How to reach out to outlets who review music.
*What's the next best step when things don't work out?
*Be genuine and do your research in sync.
*Not hearing anything, doesn't mean something's not happening.
*Show appreciation for your team.
*Don't abandon your authenticity.
*https://rehyastevens.com/

BIO:
Rehya Stevens is not only a gifted and highly praised singer-songwriter, she's also an insightful observer when it comes to a vast spectrum of human emotions. Granted, it's a rare artist who can fully plough through the tangled web of feelings and experiences encountered during the often confounding journey that encompasses life's entirety, but Rehya has been given the gift of not only perception, but also sensitivity, and with that - the ability to make music that is readily relatable to everyone fortunate enough to find it. 
Rehya is especially adept at writing music that enhances the joys of the holiday season - and in so doing, rekindles the sentiment and kinship that's so integral to that precious time of year. It's especially important now, given the distancing, distrust and trepidation that have become so commonplace of late. Thankfully, Rehya's music provides a formidable space to reinforce the bonds of brotherhood and fellowship that are so essential, not only at Christmas, but every day of the year.